Thank-you Letter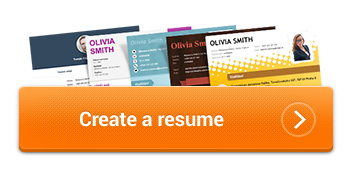 A thank-you letter is another formal document in the process of getting a job. However, it does not get into the hands of HR workers as frequently as the structured CV and the motivation letter. The reason for this is most probably the concerns of a lot of job-seekers whether this step is too flattering and obtrusive.
It isn't. Believe me, it's the other way round: it is a way to even better manifest your motivation to get the given job, to demonstrate that you are polite and – above all – to draw attention to yourself. Moreover, if you feel that you have not excelled in the interview, that the interview was not exactly as you had imagined it to be and you could have performed better, a thank-you letter is an excellent chance to quite significantly improve the situation.
Writing a thank-you letter is not difficult; on the contrary, a simple, brief expression of gratitude and respect for the potential employer is sufficient.
What should such a letter include? What should it look like? Imagine an absolutely basic letter structure:
At the beginning, address the person who conducted the interview with you. Check the name several times. A distorted surname is an absolutely unnecessary mistake. Moreover, people with a weak nature could get insulted. And it would be a pity to fail right in the first line.
Come to the point. Your thank-you letter should also include the date and time of your job interview, so that the HR worker can easily identify and classify you. Express your thanks to your potential employer for the time devoted to you and make it clear that you still want the job very much.
Don't forget to include your name at the end. If your letter is printed, attach your own signature.
Avoid making mistakes in grammar and style. It doesn't make a good impression.
You may send a printed letter or an email.
If you still don't know how to write a thank-you letter, you may seek inspiration in our CV specimen. However, bear in mind that the letter should first of all represent your personality; it should be "tailor-made" for the given interview.
Please take the sample thank-you letter only as a source of inspiration:
Mary Smith
911 Borderline Lane
London SW11 1DJ
Dear Mr Jones,

Allow me to thank you for the interview I attended in your company on 9 September. To be specific, the interview concerned the position of an Account Manager. Thank you for your time devoted to me. Believe me that our meeting only strengthened my interest in working in your company. I still believe that I would be a suitable member of your team.

If you are interested in further meetings, I will be happy to meet you again.

Have a nice day. Yours sincerely,

Mary Smith
Do not waste time and do not create anything manually!
Do not waste your precious time by creating your résumé manually, but use our automated online service
professional résumé generator. It is quick, easy, user-friendly and clear!
Create résumé