Looking for a Job through Friends or Networking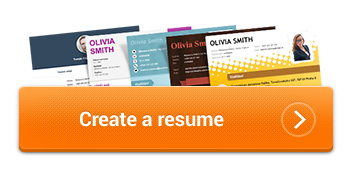 Currently, there are a lot of methods of looking for a job. However, the imaginary pinnacle has always been occupied by establishing friendships and subsequently getting an interesting job through friends, irrespective of whether directly or indirectly.
This "technique" is called networking in the world. You create a network of contacts within your family circle and the circle of your friends and then try to maintain the network. You should anxiously take care of this network because it is important to know a person who can help you get your dream job and to know who you can turn to and rely on when you have already got the job.
However, you must remember that networking is based chiefly on the fair approach of all the parties. If your friend finds out that you are exploiting him/her, that you are enriching yourself at the expense of him/her or you are damaging his/her interests in any other way, this may have disastrous effects not only on your friendship but also on your reputation. By the way, how would you react to such a discovery? Always keep in mind that your reputation is one of the most valuable, but most fragile, things you have – and this doubly applies to the professional life.
If you are looking for a job, don't ask your friends directly. This is mostly not effective. In fact, the people concerned could think that you are only using them to achieve your objectives. Instead, try to learn to naturally perceive and use opportunities which get to you this way.
These days there are a lot of ways of managing really a great number of contacts easily but efficiently. Useful tools include e.g. the social media, whose influence has grown enormously in the recent years. The tools intended directly for networking include e.g. LinkedIn, where you can store your contacts. Moreover, it is a real paradise for the so-called head-hunters, professional employee finders, who search this network to find more or less hidden talents. Therefore, don't prevent them from connecting with you. As a bonus, LinkedIn analyses the information entered by you in your personal page, which is similar to a structured CV, and the professional specializations of your contacts to generate advertising packages which could be interesting for you.
Facebook can also be very useful in this respect; however, you must learn to work with it. If you want to use Facebook especially to create contacts, remember that it is not proper for your potential future employer to see pictures of you half-naked or to read in your status about what you think about your ex-boss.
Come to realize that certain contacts must be taken care of individually. For example, your best friend from university will most probably not be satisfied by your inviting her for a coffee once in two years or leaving her a message in Facebook only when you need something. You must also consider that all things come to those who wait. Only a few lucky people get a job right through their first friend. And they usually also have to put their hand to the plough, communicate and try to draw attention to themselves. Nothing comes of its own accord.
In spite of all the advantages of the Internet world, remember that the most reliable thing is to show yourself in society and communicate with the people around you directly. Therefore, you could be interested in our article called What to Wear for a Job Interview.
Do not waste time and do not create anything manually!
Do not waste your precious time by creating your résumé manually, but use our automated online service
professional résumé generator. It is quick, easy, user-friendly and clear!
Create résumé